January Program: Terry Wilson - The Dynamic Succulent Garden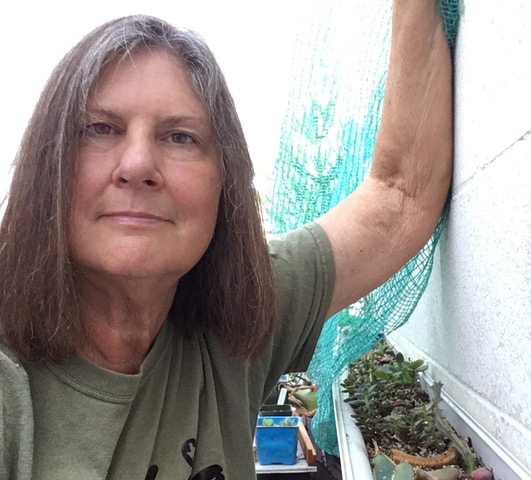 "The Dynamic Succulent Garden" will show how succulents are ideally suited for a flexible tapestry of color and pattern. Succulents contain water reserves, which sets them apart from herbaceous perennials which wither if their roots are severed. In this presentation, we'll see how this property makes these colorful plants ideal for reworking your garden until you get it "just right". We'll talk about color, design, soil, propagation, and color theory regarding top dressings. We'll see how easy it is to change your mind and rearrange your plants, and how to control the size of your specimens to keep the garden tidy. Whether a planter installation, an undersea-inspired flower bed or a large landscape, the same principles apply.
Terry Wilson lives in Ventura after spending 30 years in New Jersey where she gardened extensively in the English garden style. After relocating to California in 2011, she made a 180° turn and heartily embraced the succulent culture. Terry has a BA in Art and is semi-retired from a mish-mash of professions.