June's Program: Cacti, Agaves, and Yuccas of California and Nevada By Stephen Ingram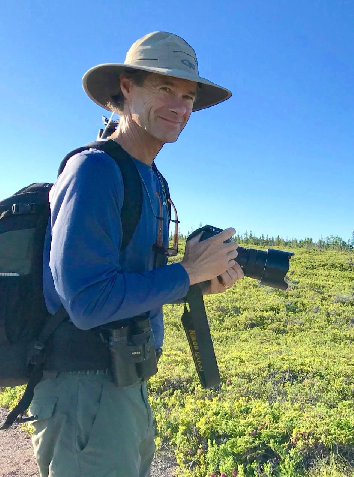 Stephen Ingram's multimedia presentation explores some of the unique attributes of the cacti, agaves, and yuccas and highlights what makes them such intriguing components of our native plant communities. With stunning images of their colorful blossoms and unusual growth forms, this program showcases a number of species that occur in California's desert, coastal, and mountain areas. The main slideshow-talk will be approximately 40 minutes, with time for questions. A 10-minute show set to music illustrates the beauty of these remarkable succulents. Stephen will have copies of his book from Cachuma Press, Cacti, Agaves, and Yuccas of California and Nevada..
Stephen Ingram is a native Californian with a long-time interest in plants and plant ecology. He received a B.S. degree in Biology from Lewis and Clark College, and an M.A. degree in Botany from U.C. Santa Barbara. Following graduate school, Stephen worked in the Research Department at Selby Botanical Gardens in Sarasota, Florida, managing the herbarium and working on an epiphyte flora of Monteverde, Costa Rica. He has also worked as a botanical consultant doing rare plant surveys in the Mojave Desert and Eastern Sierra where he lives now. Stephen's photos have been used in numerous books, magazines, calendars, and note cards, and sold as fine art prints.