January's Program Cancelled due to Covid 19 concerns...
January's Program: Botanical Travelogue to Baja, Mexico By Dean Karras – Gnosis Nursery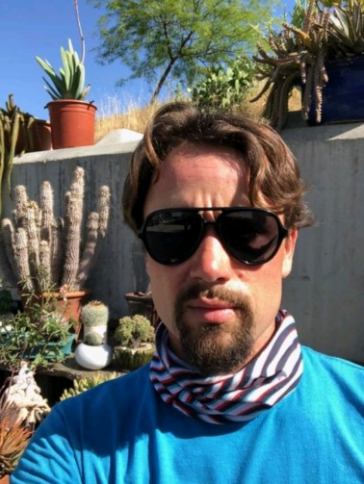 Dean will present a botanical travelogue of his first expedition to Baja, Mexico in February of 2018 wherein he traversed over 1,000 miles in a week. The emphasis of the presentation will be on field observations of the plants we know and love: cacti, agaves, euphorbias, pachycauls, and dudleyas. However, Dean will also discuss how the greater climate, geology, and ecology of the Baja Eco region collectively shape the unique landscape and the plants that inhabit it.
Dean is the founder and owner of Gnosis Nursery in Ramona, CA. Palomar Club member since 2017, member of SDCSS since 2019. Some of his favorite succulent genera are: Aloe, Agave, Dudleya, Trichocereus, Echinocereus, Astrophytum, and Ferocactus. He is also partial to mesembs, caudiciforms, and xeric bromeliads, although his passion for plants extends far beyond succulents to include organic gardening & permaculture practices, natives, edibles, and ethno botanically significant plants. When not busy propagating and selling plants, Dean can be found exploring and photographing the Desert Southwest and Baja.